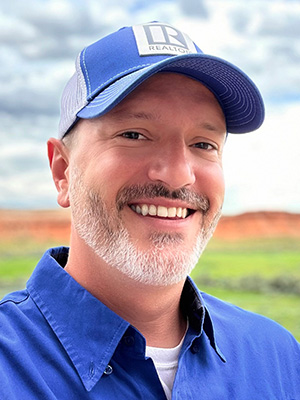 Scott Richard
Broker/Owner of Richard Realty
Scott Richard is more than a REALTOR® with a friendly smile and approachable demeanor; he is one of the industry's most sought-after real estate professionals in Northwest Wyoming and a fifth-generation to call Cody, Wyoming home.
He has a commanding presence within Wyoming and the national real estate landscape as the 2023 President of Wyoming REALTORS®, Director for the National Association of REALTORS® (NAR), and 2024 NAR Vice-Chair of Emerging Business and Technology Forum. As a former multimedia expert, his role is to help guide NAR's nearly 1.6 million members into the future of AI-infused real estate technology.
Scott's influence transcends his professional roles. As a Golden-R President's Circle Major Investor in the REALTOR Political Action Committee (RPAC), his legislative advocacy contributions include testifying before State Representatives as a real estate authority and meeting with Wyoming's legislators at Capital Hill in Washington, D.C. to advocate for homeowners, private property rights and affordable housing.
Despite his accomplishments, Scott remains accessible and committed to serving his community, helping people, giving expert advice to clients, and supporting his growing team of professional REALTORS across Wyoming.