Listing Specialists
Stunning Photos | 3D Virtual tours | Cinematic Videos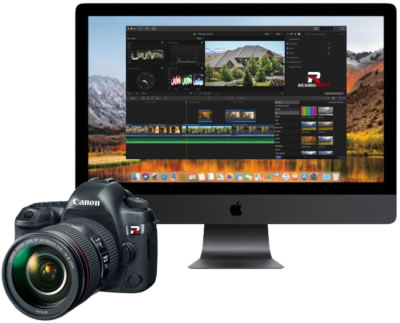 In-House production studio
Richard Realty is truly unique in the fact that we have an in-house production studio that specializes in real estate marketing. We use state-of-the-art equipment to create stunning photos, immersive 3D virtual tours, high-definition cinematic videos, and much more. We're constantly searching for new and innovative ways to connect buyers with sellers.
We don't just stay ahead of the curve, we're helping to create it!
We're on another level
Gone are the days when real estate agents could just snap a few photos and share them on the MLS to get a property sold. In today's fast-paced real estate market buyers want, and expect to see a lot more information about a property online. We take our marketing to another level when it comes to giving a buyer the full picture.
We can showcase properties with 360° aerial videography.
Immersive walk-through
We use cutting-edge technology to capture, measure, and display properties like never before. The virtual 3D spaces are so realistic they reduce unwanted foot traffic, and ensure only serious buyers actually schedule showings. The dollhouse view gives you an unprecedented look into the way a house was designed.
We create fully immersive virtual spaces so real, it's like being there.

Cinematic Story Telling
When a property deserves the absolute best in real estate marketing we go all out and produce a high-definition cinematic video. Our impressive real estate videos are second to none and thoughtfully created to induce an emotional response. The videos help buyers fall in love with a property before they ever see it in person.
Every property has a story to tell, we find it and share it.